Full Time
KES KSH / Month
Salary: KES
locations

Kenya, Nairobi Country Program Office
posted on

Posted Yesterday
PATH current employees – please log in and apply Here
PATH is a global nonprofit dedicated to achieving health equity. With more than 40 years of experience forging multisector partnerships and with expertise in science, economics, technology, advocacy, and dozens of other specialties, PATH develops and scales up innovative solutions to the world's most pressing heath challenges.
PATH is a global organization that works to accelerate health equity by bringing together public institutions, businesses, social enterprises, and investors to solve the world's most pressing health challenges. With expertise in science, health, economics, technology, advocacy, and dozens of other specialties. PATH develops and scales solutions—including vaccines, drugs, devices, diagnostics, and innovative approaches to strengthening health systems worldwide.
path careers
PATH's Living Labs uses human-centered design to work with end users to co-develop solutions to their long-standing health challenges to accelerate the pace of innovation, lower risk, and increase the likelihood of realizing sustainable solutions.
Description of the project the intern will complete
Assist in synthesizing learnings to create a comprehensive technical document for projects across the Living Labs portfolio starting with the LIFTUP project.
Rapidly gather information through desk research and document reviews.
Conduct key informant interviews and engage with users if needed.
Develop written technical case studies and project outcomes documenting learnings and insights.
Collaborate with project teams and other stakeholders.
Adhere to Living Labs procedures for human subjects' research including privacy and confidentiality.
Description of the learning objectives and goals of the internship
By the end of the internship, they will be able to:
Understand how to apply HCD in a development sector
Learn about the HCD principles and use.
Write concise and professional technical case studies
Proposed activities for the internship
Synthesis of collected data from co-design workshops.
Writing findings and insights from project user research activities.
Working with the team to assist in any documentation needed.
Formulating recommendations for projects
Benefit to intern
Building their professional capacity in a fast-paced environment in health.
Learn about application of human-centered design
Description of skills and experience the intern should have
Ability to engage users through virtual tools.
Ability to multitask and work on different projects.
Comfortable with working openly and transparently, sharing works-in-progress, failures, successes, and lessons-learned.
Creative and curious.
Voracious learner. path careers
Passionate about addressing health issues in low-resource settings.
Receptive to and values open and honest feedback from colleagues and stakeholders.
Fearless about sharing ideas.
Independent thinker that takes initiative.
A Bachelor's degree in design, engineering, product management or research.
*PATH has become aware of scams involving false job offers. path careers *Please be advised:
PATH will never ask for a fee during any stage of the recruitment process.
All active jobs are advertised directly on our career's page.
Official PATH emails will always arrive from an @path.org or @silkroad.com address.
Please report any suspicious communications to careersitehelp@path.org.
PATH is dedicated to building an inclusive workforce where diversity is valued.
PATH  careers is an equal opportunity employer. Every qualified applicant will be considered for employment.
PATH does not discriminate based on race, color, religion, caste, gender, sexual orientation, gender identity, genetic information, age, national origin, marital status, disability status, political ideology, military or protected veteran status, or any other characteristic protected by applicable federal, state, or local law.
About Us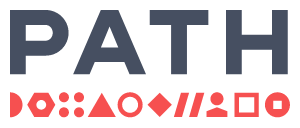 We're searching worldwide for experienced leaders and passionate emerging professionals in many disciplines—from science and engineering to accounting to information technology—who share our belief that better health moves humanity forward.
To apply for this job please visit path.org.